HIGHLY SAFE AND RELIABLE BATTERIES
The safety of your batteries is our priority
Battery safety and reliability is a major issue for all manufacturers. Using approved cells from recognized manufacturers and designing safe mechanical and thermal architectures guarantee safety and reliability.
Our 20 years of experience and the rigor of our 360DesignControl process allow us to also integrate high-performance electronic development, enabling us to adapt the BMS to the electrochemical components, including redundant systems. The safety of your batteries is an absolute priority for our teams.
Our 360DesignControl process
In order to guarantee optimal safety and reliability, we have established our 360DesignControl Process, which defines the key issues that need to be monitored, classified into three categories: Validation of the components Electronic validation
System validation
Validation of the components
Design analysis and verification of the presence of redundant safety devices (circuit breaker, valve, triple-layer separator, etc.)
Verification of the quality organization of the component manufacturers, of the capability of the manufacturing processes, of the level of automation, of the monitoring and availability, of the quality indicators resulting from numerous control points, etc.
Test series 1 – Verification of the conformity of the components in relation to the supplier's specifications and standards.
Test series 2 – Analysis of the conformity according to the easyLi validation plan (additional abuse tests, aging test in specific conditions, characterization, temperature and current variations, etc.)
Test series 3 – Analysis of the conformity of the application based on the use profile of your application
Many hardware and software points are evaluated in this phase:
The system validation phase covers a broad scope:
Mechanical structures for holding the cells and assembling the modules in the battery system
Efficiency and uniformity of the thermal management systems (heating and cooling)
Resistance to the vibration and sealing profiles required by the application
Electrical, electronic, and mechanical interfaces with the application
Regulatory and voluntary certifications (battery standards, EMF, vehicle approval, etc.)
A lithium-ion battery designed following these design rules will make any safety risk very unlikely. Too many accidents or failures continue to be associated with poorly designed batteries or batteries with poor-quality components.
Unfortunately, identifying battery safety and reliability vulnerabilities before they are on the market is a common difficulty. It is often after several months or even years that problems appear and can irreparably compromise commercial success, as legal recourse with distant battery suppliers is often doomed to fail.
In this booming market, choosing to work with recognized specialists in the battery industry, such as easyLi, guarantees security and success for your projects.
Do you have a project? Do you need some information? Would you like to know more about our long-lasting lithium battery solutions?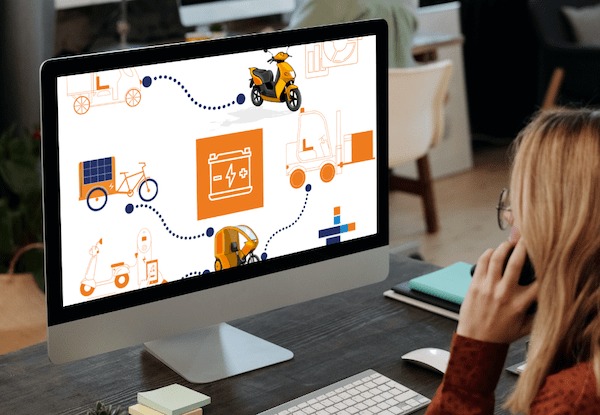 Subscribe to our newsletter!
Subscribe to our newsletter to be among the first to receive our latest news.